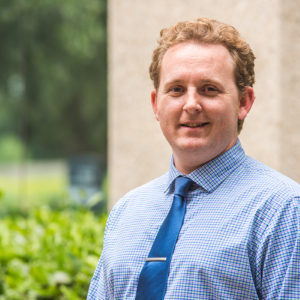 BMus Music Education
San Jose State University
My Background
I was a legal assistant for an attorney for 12 years, and all through my undergrad. At some point, it was either: "I'm going to law school" or "I'm going to do a master's program for something else." I just never thought I'd be able to get into a computer science program.
My Background
I searched and found Align. Being able to bridge into a master's degree is super important, and the flexibility is really good too—online and on campus. The other big thing is the co-op. Getting experience and having the support of Northeastern to do that is great.
Bridge
The small class size is one of the most amazing things. People from all backgrounds are here, and we're all doing the same thing—trying to get up to speed with the technical stuff. It's amazing what other people bring to the table as far as their skills and fields.